Lladro'
On October 23, 2009, The 25 Club Luncheon featured a Live Sculpting Demonstration by Ernest Massuet of Lladrò. Proceeds from the sale of selected Lladrò pieces benefited Neonatal Research at Magee-Womens Hospital of UPMC. Following the lunch, there was a presentation from Cristina Egido of Lladrò.
Lladrò figurines for sale, with proceeds supporting neonatal research at Magee-Womens Hospital of UPMC, were: "A New Treasure (Boy)", "A New Treasure (Girl)", "Lucky Frog", "A Happy Panda", and "A Joyful Panda".
Marsh, USA was a major sponsor and received "Lucky Frog" with their generous sponsorship….. a heartwarming story follows:
Marsh Hosts Lladró Raffle in Support of Neonatal Care at Magee For 70 years.
The Twenty-Five Club of Magee-Womens Hospital of UPMC has remained committed to supporting infant care and neonatology research. The Twenty-Five Club's president Debbie Barbarita solicited Marsh, the largest risk and insurance broker in the world, to be the first Gold Sponsor for their 70th anniversary luncheon. The luncheon raised funds for Magee's neonatal intensive care unit (NICU).The Twenty-Five Club presented a unique Lladró porcelain sculpture better known as the "Lucky Frog" to Marsh in recognition of their sponsorship. In return, Michael Barbarita, Marsh's Managing Director-Head of Office, organized an employee raffle for this unique piece with all proceeds benefitting the neonatology unit at Magee.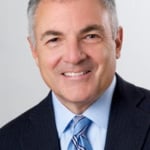 "With a number of colleagues benefiting from the NICU at Magee, it [the raffle] seemed to be good way to give back.   This allowed the Marsh employees the opportunity to support the organization in a small way."
2016-08-16T02:32:34-04:00
Mike Barbarita, Marsh's Managing Director-Head of Office (2009)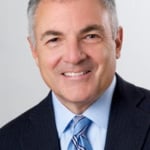 https://www.the25club.org/testimonials/762/
​
Marsh employee, Lori Santelli was elated upon hearing she had won the Lucky Frog sculpture. "I feel great," said Lori. "It is actually pretty appropriate that I won." In April 2008, Lori was referred to Magee when she experienced complications during her pregnancy with twins Joseph Robert and Elizabeth Anne. Following a diagnosis of preeclampsia and gestational diabetes, doctors immediately admitted Lori to the hospital. She was kept on bed rest for several days as the Magee staff closely monitored her blood pressure. After a couple days, Lori's blood pressure remained elevated and her doctors agreed that a C-section was necessary to safely deliver her babies. Born prematurely at 34 weeks gestation, Joseph and Elizabeth weighed 4.5 and 4.8 pounds respectively. They remained in the NICU for about two weeks before they were strong enough to go home.
With more babies born prematurely each year, advanced medical treatment is pertinent in giving these fragile infants a chance at life. Thanks to Marsh's support and the longstanding commitment of The Twenty-Five Club to Magee, more tiny patients are given the care they need to lead healthy lives.