mamaRoo Infant Seats
Purchased mamaRoos -an infant seat that moves in a motion that helps soothe and calm infants- and developmentally appropriate toys for the Neonatal Intensive Care Unit at Magee-Womens Hospital.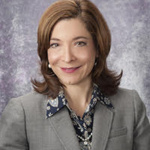 Hospital Executive grateful for The 25 Club's contributions
"More than 1,800 babies are admitted to the NICU at Magee-Womens Hospital of UPMC yearly. For 77 years, The 25 Club has provided resources for research and equipment to advance the care of these babies born at Magee and throughout the world. With their support, Magee is helping even the smallest of babies survive. The Club has also provided an endowed Chair so that Magee and Children's Hospital of UPMC can continue its research in Newborn Medicine. We are so grateful to The 25 Club"
2016-07-29T16:29:39-04:00
Leslie Davis, President, Magee-Womens Hospital of UPMC; Senior Vice President, UPMC; Executive Vice President and Chief Operating Officer, Health Services Division.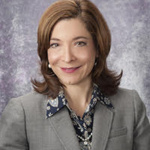 "More than 1,800 babies are admitted to the NICU at Magee-Womens Hospital of UPMC yearly. For 77 years, The 25 Club has provided resources for research and equipment to advance the care of these babies born at Magee and throughout the world. With their support, Magee is helping even the smallest of babies survive. The Club has also provided an endowed Chair so that Magee and Children's Hospital of UPMC can continue its research in Newborn Medicine. We are so grateful to The 25 Club"
https://www.the25club.org/testimonials/leslie-davis/