Waddle
One fundraiser that the 25 Club held proved to be quite a success. A suggestion by a club member was to have a christmas ornament designed by Christopher Radko exclusively for The 25 Club of Magee-Womens Hospital of UPMC.
The ornament was called "Waddles". The club purchased 2000 and the ornament was for sale on October 31, 2003 at a 25 Club luncheon held at the Duquesne Club. All proceeds from the sale of this limited edition ornament benefited research at the Neonatal Unit at Magee-Womens Hospital of UPMC.
This ornament sold very quickly except for the last 100. One of our members asked a supporter of the club to underwrite the remaining "waddles" which was agreed to and then it was arranged that moms leaving the NICU Unit would be presented with the "Waddle" in memory of our donors mother. In additional, Christopher Radko signed two ornaments that were raffled off at the luncheon which brought in quit a bit additional fundraising dollars for the Club!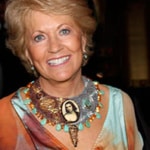 Waddles Fundraiser a success
"We sold the Waddles for $40 each, 2000 of them.  We made a nice profit for the fundraiser.  Christopher Radko came to the Duquesne Club for a 25 Club Luncheon.  My husband, Joe sold two signed Radko ornaments for $5,000 each."
2016-08-22T18:23:52-04:00
Carol Massaro, Twenty-Five Club member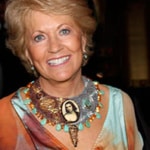 https://www.the25club.org/testimonials/waddles-fundraiser-success/